Dora Brown, Treasurer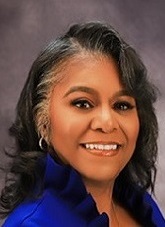 As a Financial executive with over 30 years in the field, she has been the Chief Financial Officer of Triumph Church since 2011. She manages the financial department and oversees cash, investments and asset management while maintaining outstanding banking relationships and strategic alliances with business partners, auditors and vendors. She is skilled in financial management and analysis and was formerly Vice President of Banking and Lending at Comerica Bank.
As a member of the DWIHN Board of Directors, Brown also serves as Chair of the Finance Committee, Treasurer of the Executive Committee, and member of Policy Committee.