Crisis Services
Cr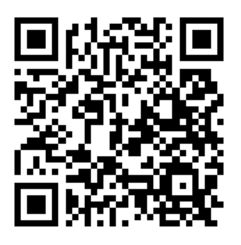 isis Services ensures appropriate access to behavioral health services and crisis management for
adults and children
experiencing a crisis, including assessment, care coordination, and referrals to the most appropriate level of care. The DWIHN crisis services department consists of dedicated staff trained in the DWIHN crisis continuum who are consistently available for all those experiencing a behavioral health crisis.
Crisis Services staff consists of the following:
Director: Oversees and closely monitors the day-to-day functioning of the networks' crisis and access system in accordance with DWIHN policies and all applicable state regulations
Hospital Liaisons: Provide support to crisis intervention teams and emergency rooms in placing community members who have waited 23 hours for inpatient settings, assist with moving consumers out of the ER to lower levels of care when appropriate as well as assisting with transitions in care and discharge planning.
Community Law Enforcement Liaison: Provides support and assistance to first responders when addressing community members with behavioral health concerns, work with Homeless Community Groups to assist with connecting cmmunity members with mental health and housing needs, follow up with CMH providers for consumers addressing behavioral health crisis in the community.
Mobile Outreach Clinician: Participates in community events and provides education related to service access for mental/behavioral health, substance abuse, veterans, intellectual/developmental disabilities, housing, and other resources.

Adult Crisis Screening: Facilitated via Hegira Health Inc's Community Outreach for Psychiatric Services (COPE). Services include:
Mobile Crisis Intervention teams that are responsible for screening to determine appropriate level of care for adults experiencing behavioral health crisis

Mobile Crisis Stabilization Teams for post-disposition follow-up when an adult does not go to an inpatient level of care or is placed in a Crisis Residential Unit (CRU). COPE Requests for services originate from Emergency Departments, Specialized Residential and SIL Homes.

Crisis Stabilization Units (CSUs) for adults in crisis with up to 23 consecutive hours of supervised care to help de-escalate the severity of the crisis, to provide urgent behavioral health care, and to avoid unnecessary hospitalizations. Open 24 hours. Located at 33505 Schoolcraft in Livonia.
Childrens' Crisis Screening:
The Children's Center operates the Children's Crisis Care Center,

313-324-8557

, M-F from 8:00am-8:00 pm

Mobile Crisis Services are provided by New Oakland Family Centers and The Guidance Center 24/7. Emergency Departments contact the DWIHN Access Center (Wellplace) at

1-800-241-4949

to have teams dispatched.

New Oakland Family Centers (NOFC) – Children's Intensive Crisis Stabilization Services (ICSS) 24/7:

1-800-877-1650