Kenya Ruth, Vice Chair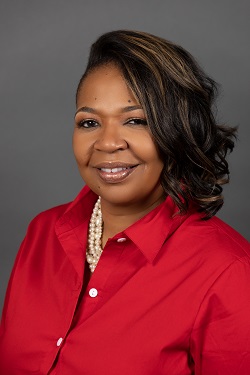 As the Outreach Support Coordinator for DLZ Michigan, an engineering, architectural and construction services firm, she is currently responsible for developing strategic relations with local stakeholders to further support efforts to reach potential members and connect them with services. She provides community outreach in supporting sustainable program implementation to create an experienced workforce. Prior to being employed at DLZ, she worked as the Community Engagement Coordinator for Bel Air Luxury Cinema in Detroit where she developed strategic relationships with stakeholders in several different areas including the faith-based communities, local businesses and non-profit organizations.
As a member of the DWIHN Board of Directors, Ruth also serves as Chairperson of the Recipient Rights Advisory Committee, and member of the Finance and Stragegic Planning Committees.