Bernard Parker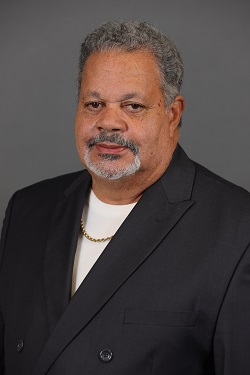 The former Wayne County Commissioner has served as a member of the DWIHN Board of Directors since 2014, nominated by Wayne County Executive Warren Evans. Parker has dedicated his life to community and public service. As a commissioner, longtime activist and leader, he has accomplished a great deal and has left an indelible mark on the community for over 30 plus years.

Parker attributes his political success to his mentor the Honorable Mayor Coleman Young. Mayor Young took Bernard under his wing and mentored him to understand politics and the necessity of working with people to get things accomplished.

As a Commissioner, Parker was appointed Chairperson of the Wayne County Health and Human Service Committee, where he was at the forefront of endless actions that positively impacted the citizens of citizens. Commissioner Parker believes that prevention programs are essential in giving children an alternative to joining gangs and increasing self-esteem. A notable accomplishment was the development of the Comprehensive Management Organization (CMO). This is a program designed as an alternative to incarcerating children, allowing them to stay in their homes and attend school while being monitored through court appointed processes. The implementation of the program also led to the building of a state-of-the art juvenile facility. Additionally, Operation Get Down, a well-known community organization located on the eastside of Detroit, is practically synonymous with Bernard Parker, who happens to be the co-founder and former Executive Director.

He championed a millage that funded the development of Wayne County Aquatic Center in Chandler Park on Detroit's east side; and oversaw the successful appropriation of ten balanced budgets during his tenure. Under his supervision millions of dollars for youth prevention and non-profit housing programs were awarded to organizations within the county.

Parker was born and raised on the eastside of Detroit. He attended Highland Park Community College and the University of Michigan. Bernard is married to Lorine Mays, has five children, seven wonderful grandchildren, and he still resides on Detroit's lower east side.