DWIHN Spotlight
Behavioral Health Organization Launches New Community Mobile App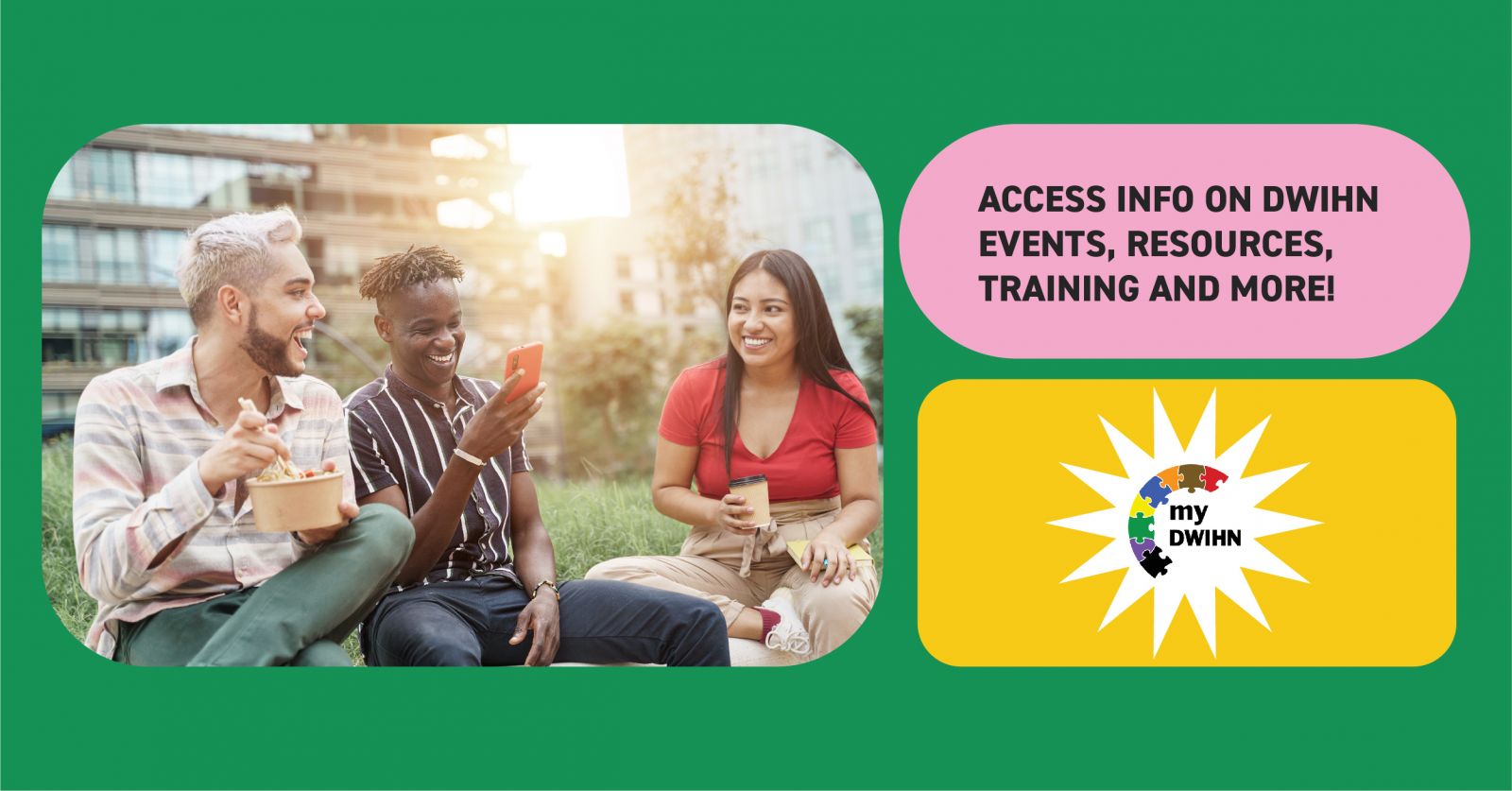 The Detroit Wayne Integrated Health Network (DWIHN) now offers one more easy way to access its behavioral health services and supports by launching its very own mobile app.
"Having the myDWIHN app is a wonderful opportunity for the community to have access to all of the mental health and substance use services, supports and resources that DWIHN offers," said President and CEO Eric Doeh. "We have been working on this mobile application for over a year and are excited to offer this to people in Detroit and Wayne County who currently receive or who may need assistance on their mental wellness journey."
The mobile app offers multiple features including: finding a mental health or substance use disorder professional in your neighborhood, where mobile outreach community resources can be found, a free mental health assessment, how to donate to member events, professional development training opportunities, transportation, medication assistance and community resources.
The myDWIHN mobile app is available for both Apple and Android phones and can easily be downloaded from the Apple or Google Play Stores.
"When people are struggling with mental health, substance use, suicidal thoughts or disability related concerns, we want the community to know we are here and available 24 hours a day, seven days a week," said Doeh. "You can always reach our Access Call Center Helpline, 800- 241-4949, just tap the 'Help Around Me' button on the app."
For more information, click on the link to the DWIHN website, https://www.dwihn.org/access-mymobileapp
DWIHN is the largest and most diverse Community Mental Health public safety net in the state of Michigan serving 75,000 people with mental illness, substance use, intellectual and developmental disabilities and children with serious emotional disturbance. DWIHN works with over 300 Service Provider Partners.
---
DWIHN Clinical Care Center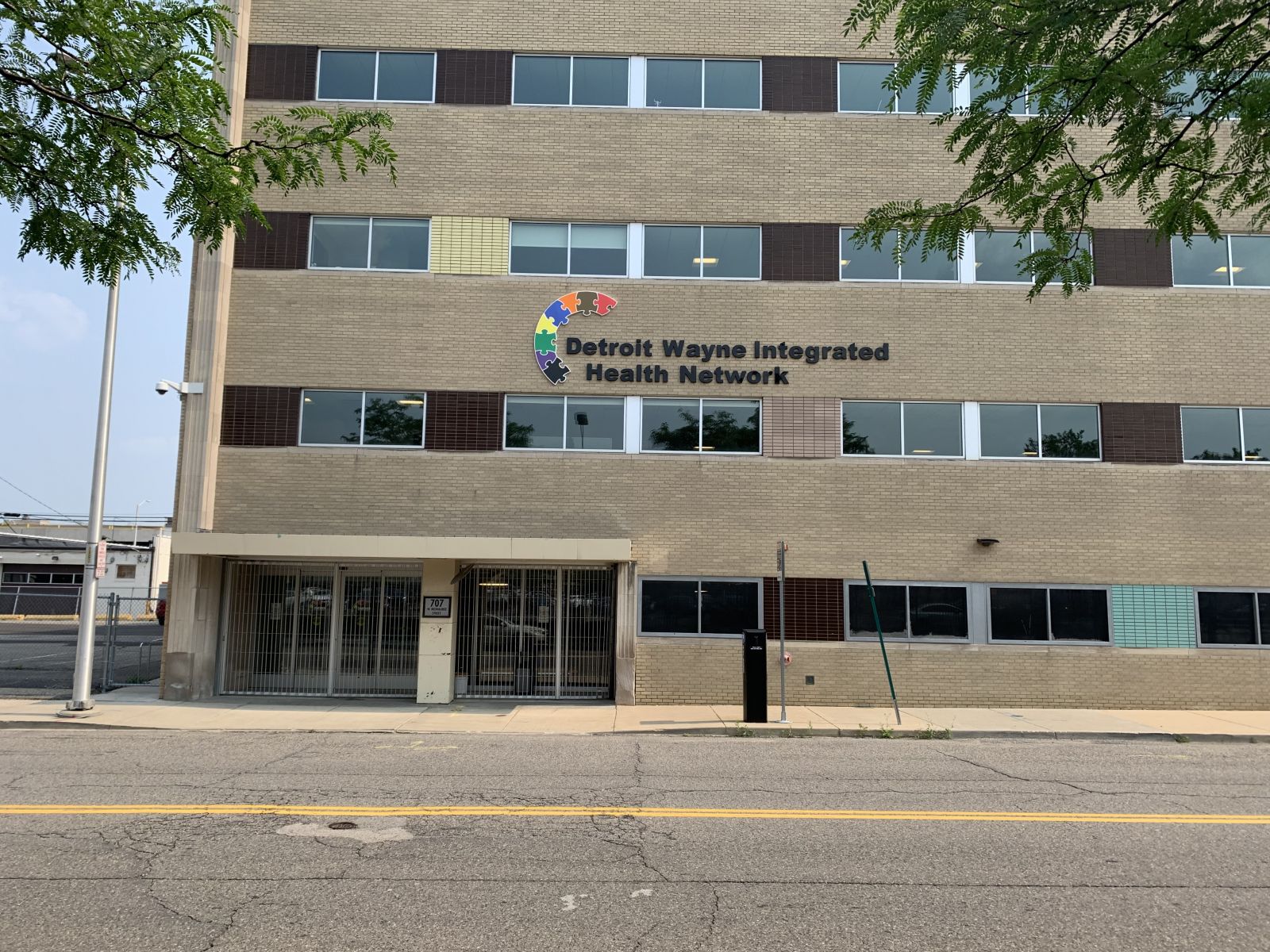 The Detroit Wayne Integrated Health Network is transforming its current location on Milwaukee Avenue, in the heart of the New Center area in Detroit, into a Crisis Care Center. This will be a facility where adults and adolescents can receive short term crisis intervention services. It will add 36 beds to DWIHN's Crisis Continuum and will be a 24-hour Clinical Care Center.
Construction began in Spring 2022 and will be completed by Winter 2023.
---
DWIHN Regional Integrated Care Facility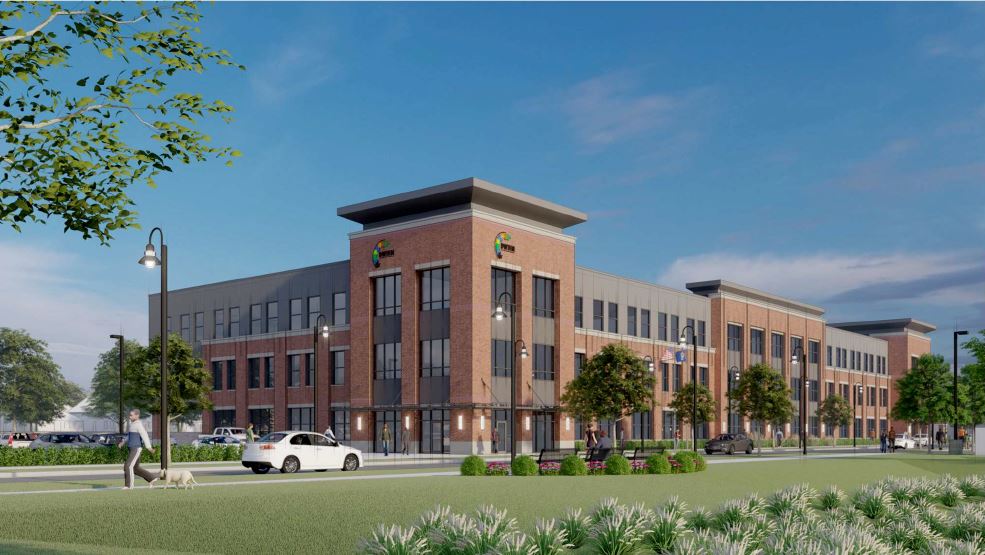 The DWIHN Integrated Care Center Facility will offer a comprehensive array of services for medical, dental, mental health, substance use services, in addition to a 24-7 walk-in behavioral health crisis services center. Strategically located on West 7 Mile Rd between Southfield and Evergreen; the facility would have the capability to serve Wayne County and adjacent communities through a public private partnership which would enable all partners to address behavioral health crises in the tri-county region. The area is geographically desirable with access to major roads and freeways; but still offers regional transportation for vulnerable populations.
The availability of a 24-hour walk-in crisis assessment center is critical. It has been known and discussed for several years, that Wayne County needs multiple crisis centers to decrease the impact of the stress on hospital emergency departments (EDs) and the outcomes of behavioral health consumers utilizing EDs for non-emergency, through urgent, behavioral health services.
A Crisis Center can provide:
24-7 Walk-in Crisis Assessment, Treatment, Community Services Coordination

24-hour mobile and telephonic clinical pre-admission review (PAR) and disposition determination

Adult community-based face-to-face Mobile Crisis Stabilization

Children's crisis intervention and assessment services
Placement services for all levels of care requiring pre-authorization for payment, including Inpatient, Crisis Residential, SUD detox/residential, and transitional housing placements.
The facility is slated to open in 2025.
Construction Timeline:
Governor Whitmer Signs Legislation
---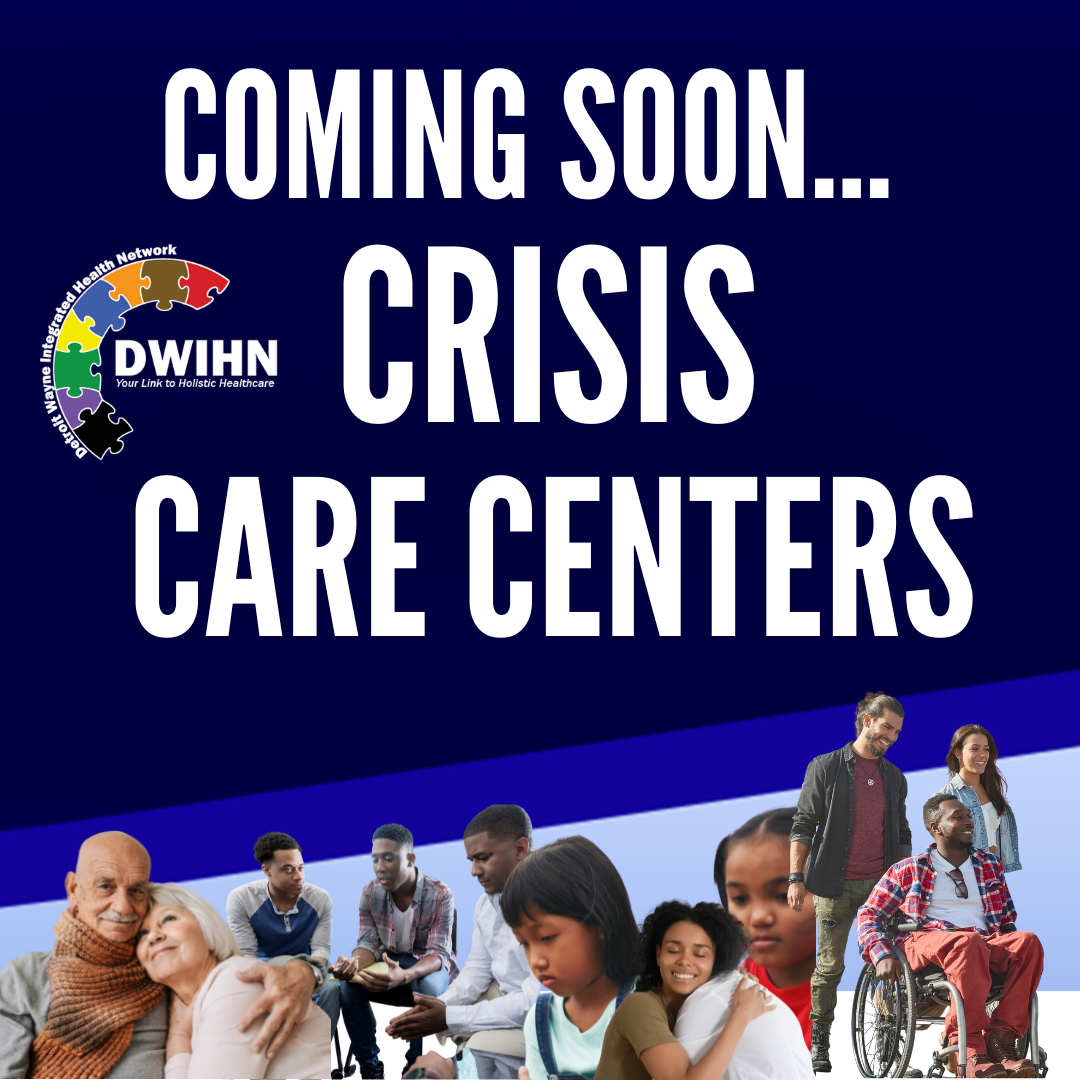 Downriver Communities Crisis Care Center
There are approximately 1.7 million people in Wayne County and according to experts, an area that size should have at least three crisis centers to help children and adults with their mental health and substance use needs. DWIHN is planning to open a Crisis Care Center in the Downriver area in the coming year. Click below link for more information.
---
Mental Health Care-Putting Children First

The Detroit Wayne Integrated Health Network continues to focus on putting children first and ensuring that the community knows DWIHN offers a comprehensive System of Care for children, families and parents. Please visit our Children's Initiatives page for more information about Trauma-Informed Care, Infant & Early Childhood Mental Health, and services for LGBTQ2S youth.
---
School Success Initiative Program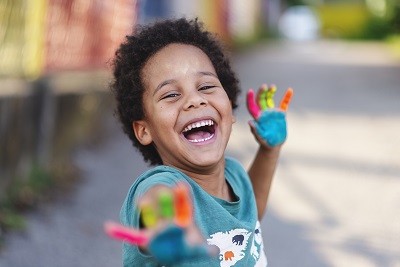 The School Success Initiative is an evidenced and prevention-based mental health program provided to students K-12 within Wayne County schools. This program aims to ensure that students and their families have access to services within a school-based setting, are provided psychoeducation training, and are being assisted to reduce the stigma surrounding children and families to provide behavioral health supports and services to benefit those in need.
This program is facilitated by DWIHN, in partnership with Detroit Public School Community District (DPSCD) and The City of Detroit Mayor's Office. The School Success Initiative program is offered by 11 community-based mental health professionals/providers within Wayne County. In addition to providing services to children in schools, the network provides parent education and engagement groups, professional development, and psychoeducation for teachers, staff, and school administrators.
Through the School Success Initiative program, DWIHN is working with DPSCD to improve students' mental health outcomes and their families within Wayne County through education, referrals, and early intervention. Collaboration between these entities has assisted with the development and implementation of new curriculums that are age-appropriate to reach more students and families across all grade levels.
DWIHN Summer Youth Employment Program

For the 8th year, Detroit Wayne Integrated Health Network will support the efforts of Mayor Duggan and County Executive Evans to provide employment to adolescents over the summer. Through various city and county partners young people will be provided with jobs that expose them to a variety of career opportunities, ranging from park ranger to police officer, to physicians. Adolescents are provided with numerous educational sessions focusing on life skills and behavioral health.
---
Super Heros Wanted!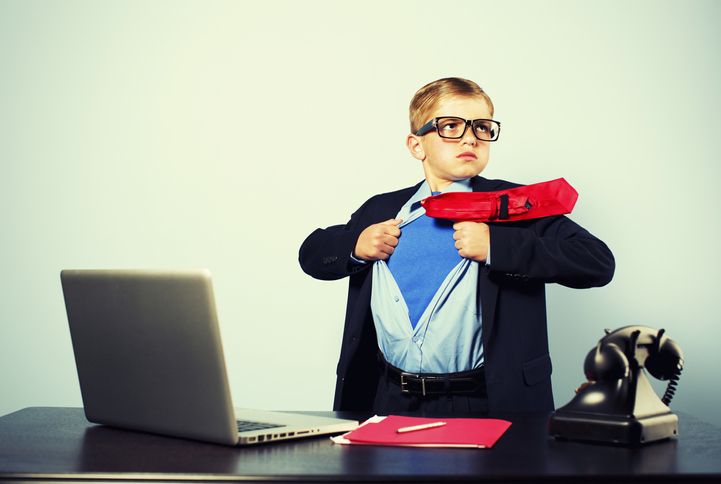 Super Heroes come in all shapes and sizes but the ones that work in Community Mental Health are especially exceptional. Their kindness, compassion and caring natures offer hope and support to some of our most vulnerable people living in Wayne County. The career opportunities, personal growth and fulfillment of providing hope and support to someone in need is immeasurable. Consider a career in community mental health and become someone's SuperHero. Click HERE to learn how you can make a difference.
---
DETROIT @ WORK Initiative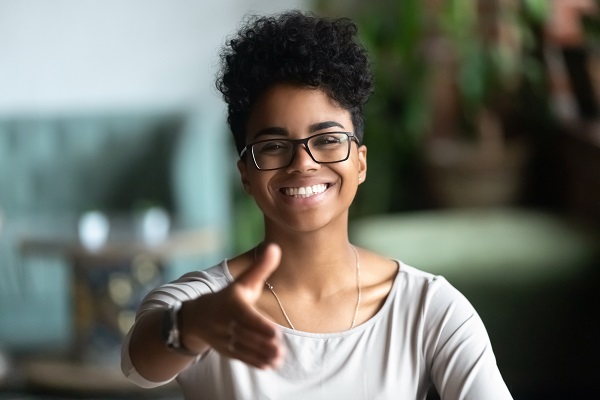 DWIHN and Detroit@Work which is the city of Detroit Employment program are partnering to help find employment and to connect people to mental health resources if needed.
---
Certified Community Behavioral Health Clinics (CCBHCs)
Why They Are Important?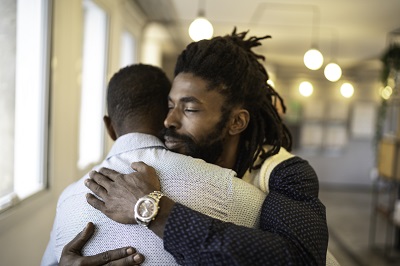 DWIHN works with Certified Community Behavioral Health Clinics or CCBHCs which are designed to provide a comprehensive range of mental health and substance use disorder services to vulnerable people. The CCBHCs allow Medicaid dollars to be used in crisis situations to connect people to help regardless of their insurance, where they live, or the intensity of services they need. CCBHCs provide an array of services needed to create access, stabilize people in crisis, and provide necessary treatment for those with the most serious, complex mental illnesses and substance use disorders. The approach integrates additional services to ensure a healthcare approach emphasizing recovery, wellness, trauma-informed care, and physical and behavioral health integration.
Michigan has been approved as a CCBHC demonstration state by the Centers for Medicaid and Medicare (CMS). Fourteen sites, including 11 Community Mental Health Service Providers (CMHSPs) and three non-profit behavioral health providers are participating in the demonstration. Local CCBHCs include:
For more information on how to access a CCBHC in your area, contact the DWIHN Access center Helpline at 800-241-4949.
---
Behavioral Health Homes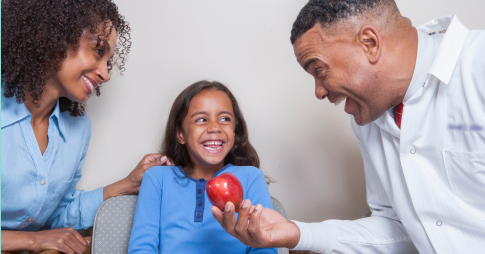 DWIHN Providers now offer the Behavioral Health Home as a benefit for Medicaid, Healthy Michigan Plan and MI Child enrollees.
This new program can help improve your health outcomes, coordinate your health care needs and increase access to care.
---
Opioid Health Homes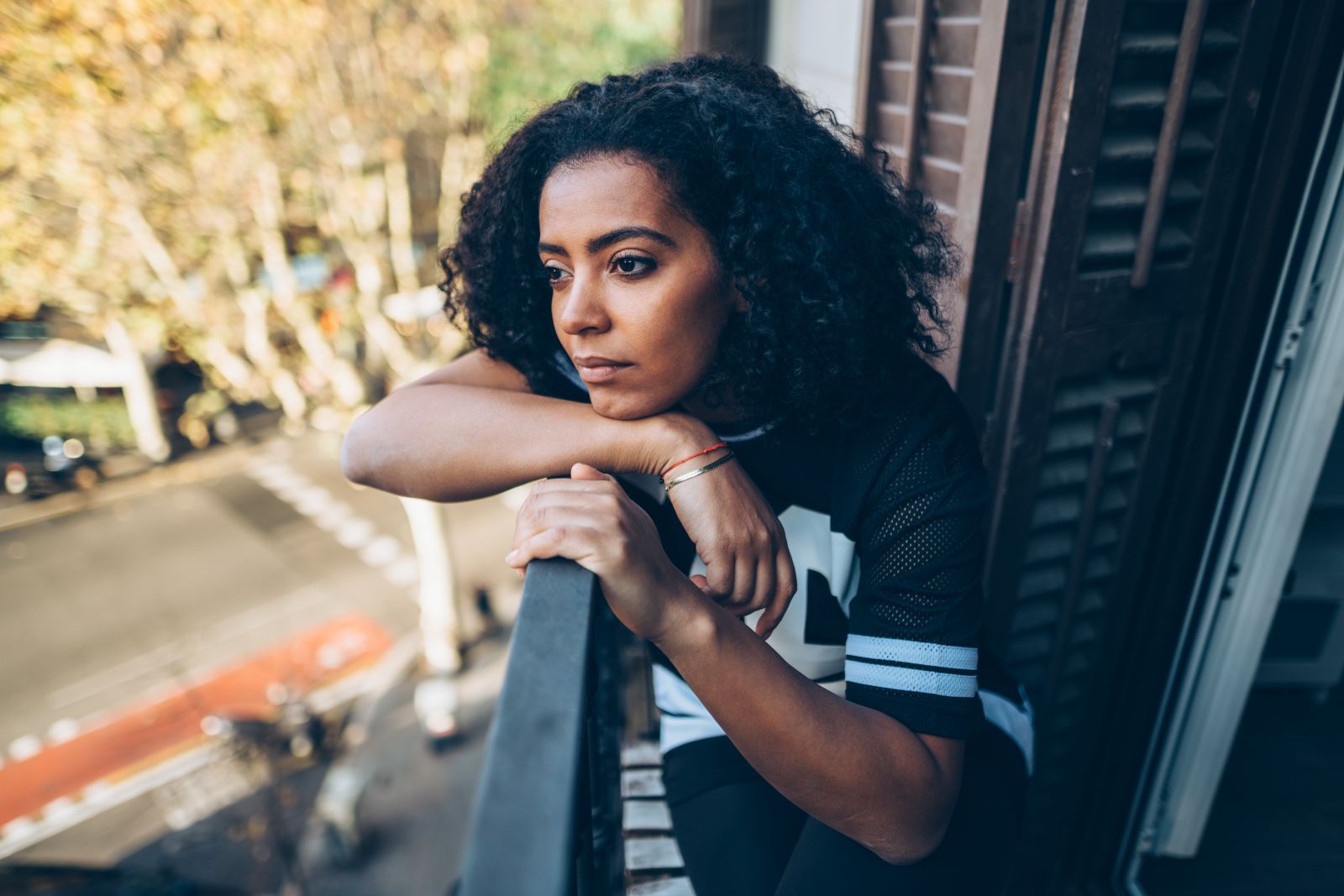 The Opioid Health Home is a "model of care" that coordinates your health needs. The reason this is so significant is that it is comprised of primary care and specialty behavioral health providers, bridging the gap between the two distinct delivery systems to provide optimal integrated care. It is specialized and personalized care focused on recovery-centered services. People diagnosed with an Opioid Use Disorder and who are receiving benefits such as Medicaid, Healthy Michigan, Freedom to Work, Healthy Kids Expansion and MIChild are eligible.
Individuals eligible for this benefit will receive access to a team of healthcare professionals, referrals to appropriate community and support services, comprehensive care management, care tailored to your specific needs, individual and family support.
For more information, please call the DWIHN Access Center Helpline at 800-241-4949 or reach out to your current Provider if you're already receiving services.
---
DWIHN / DPD / City of Detroit Behavioral Health Partnerships
CIT International Conference is coming to Detroit in 2023! Stay Tuned for More Information.
Detroit Wayne Integrated Health Network (DWIHN) in partnership with the Detroit Police Department and the City of Detroit's Housing and Revitalization Department

is expanding the program into the 12th precinct in hopes to have this implemented in all DPD precincts by the end of 2021. This groundbreaking partnership brings additional behavioral health support to police officers, 911 call takers and homeless outreach workers when they encounter citizens experiencing mental health challenges.
DWIHN Partnership with the City of Detroit Housing Department-homeless Outreach Teams. This team consists of a DWIHN behavioral health specialist and homeless street outreach providers who conduct preventative outreach and coordinate with DPD Neighborhood Police Officers (NPOs) to connect unsheltered residents with mental health services. This team provides individuals with wraparound housing and behavioral health services including a potential transfer to permanent housing for those who qualify. Detroit HOT follows best practices in building trust with participants through outreach and immediate transportation to services as needed.
---
CIT Gold Program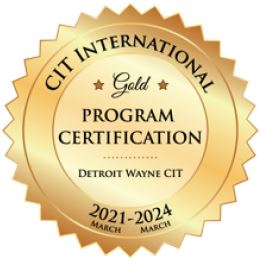 DWIHN has received the gold program certification in Crisis Intervention Training (CIT).
---
Tri-County Strong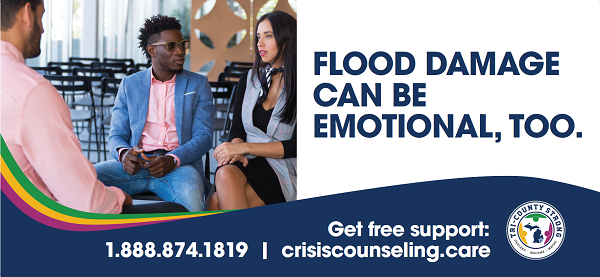 For emotional stress related to human caused or natural disasters, Tri-County Strong Crisis Counseling is available. For more information about Crisis Counseling, go to:
https://www.crisiscounseling.care/
.
---