DWIHN Major Projects & Initiatives
Mobile Unit Partnership
​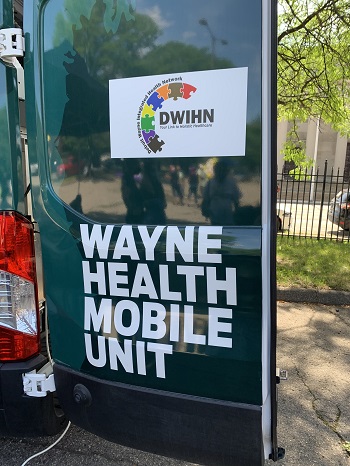 Free, Mobile Outreach and Prevention Units Coming to a Neighborhood Near You. Collaboration between Detroit Wayne Integrated Health Network, Wayne Health and Ford Motor Company.
Click HERE for detailed Press Release
---
DWIHN Crisis Assessment Center Development

The Detroit Wayne Integrated Health Network (DWIHN) is in the process of expanding widely needed mental health crisis centers and has selected the Woodward Facility (8726 Woodward Ave, Detroit, MI) for renovation. The Woodward Facility was originally a library and in the early 2000's converted into a child / family care facility.
---
DWIHN / DPD / City of Detroit Behavioral Health Partnership
Detroit Wayne Integrated Health Network (DWIHN) in partnership with the Detroit Police Department and the City of Detroit's Housing and Revitalization Department is expanding the program into the 12th precinct in hopes to have this implemented in all DPD precincts by the end of 2021. This groundbreaking partnership brings additional behavioral health support to police officers, 911 call takers and homeless outreach workers when they encounter citizens experiencing mental health challenges.
DWIHN Partnership with the City of Detroit Housing Department-homeless Outreach Teams. This team consists of a DWIHN behavioral health specialist and homeless street outreach providers who conduct preventative outreach and coordinate with DPD Neighborhood Police Officers (NPOs) to connect unsheltered residents with mental health services. This team provides individuals with wraparound housing and behavioral health services including a potential transfer to permanent housing for those who qualify. Detroit HOT follows best practices in building trust with participants through outreach and immediate transportation to services as needed.
---
DETROIT @ WORK Initiative
DWIHN and Detroit@Work which is the city of Detroit Employment program are partnering to help find employment and to connect people to mental health resources if needed.
---
CIT Gold Program
DWIHN has received the gold program certification in Crisis Intervention Training (CIT).
---
School Success Initiative Program
The School Success Initiative is an evidenced and prevention-based mental health program provided to students K-12 within Wayne County schools. This program aims to ensure that students and their families have access to services within a school-based setting, are provided psychoeducation training, and are being assisted to reduce the stigma surrounding children and families to provide behavioral health supports and services to benefit those in need.
This program is facilitated by DWIHN, in partnership with Detroit Public School Community District (DPSCD) and The City of Detroit Mayor's Office. The School Success Initiative program is offered by 11 community-based mental health professionals/providers within Wayne County. In addition to providing services to children in schools, the network provides parent education and engagement groups, professional development, and psychoeducation for teachers, staff, and school administrators.
Through the School Success Initiative program, DWIHN is working with DPSCD to improve students' mental health outcomes and their families within Wayne County through education, referrals, and early intervention. Collaboration between these entities has assisted with the development and implementation of new curriculums that are age-appropriate to reach more students and families across all grade levels.
---
DWIHN Summer Youth Employment Program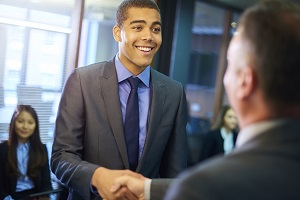 DWIHNs Summer Youth Employment Program provides subsidized, part-time employment for youth between the ages of 14-24 living in Wayne County. In addition to work experience, the program ensures that participants receive educational information on prevention, treatment and access to care. These programs are expected to be both beneficial and preventative for youth otherwise unoccupied during the summer months, who may be at a greater risk for developing behavioral health issues.

The DWIHN Summer Youth Employment Program is in its fifth year as it continues to partner with organizations that foster growth and enhance communities. These organizations thrive on community outreach to adolescents focusing heavily on youth recruitment plans and educational and mentoring goals to be accomplished over the summer months. It also promotes workforce development and continued positive growth in Detroit and Wayne County. Research has shown that healthy youth generally grow into healthy adults when given appropriate coping mechanisms and protective factors.
The proposed partner cities and organizations include: Alkebulan Village, Belleville, Van Buren Township, Canton, Dearborn Police Department, Connect Detroit, Downriver Community Conference, Hamtramck, Highland Park, Inkster, Redford Township, Eastside Community Network, Westland, Wayne State University, The Civil Air Patrol and LifeBUILDERS Detroit.
The program runs for 5 -10 weeks, serving approximately 1,100 youth.